A Special Bond
---
The history of the Animal Ark is yet another story of a special bond between man and nature. The Ark is an orphanage for young wild animals, whose parents have been killed by the tribal people only for food and not for fun or entertainment. It began with a baby monkey, whose mother had been killed for a meal. When Dr. Prakash Amte saw the baby suckling to its dead mother he was moved and adopted the monkey by exchanging it for food grains and clothes. From here on, the organization has worked to save the lives of many a young animal deserted in the forests. The Animal Ark today has a wide variety of animals- leopards, sloth bears, snakes, birds, deer, owls, crocodiles, hyenas and monkeys. Dr. Amte's orphanage is not a personal collection for hobby or pleasure, it is a modest effort to preserve the animals. Dr. Amte's intimacy and friendship with the animals has given rise to the realization among the tribals that every animal in the wild is not their natural prey or natural enemy. Till today thousands of animals have been hand reared, some successfully released, very few forgotten but many have made permanent imprints on the minds, lives and very being of the LBP volunteers.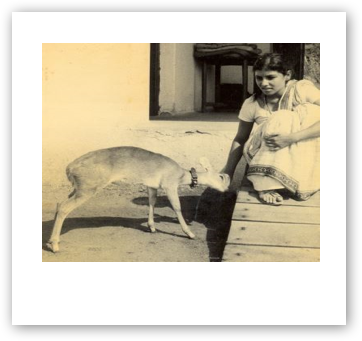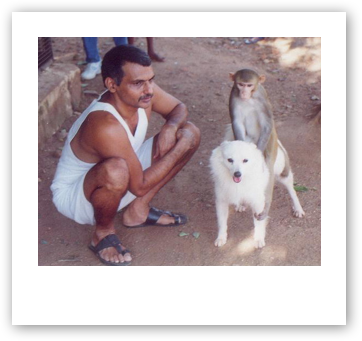 Unusual Love Stories
---
There are some unbelievable love stories of the jungle friends and human-beings in Lok Biradari. Mr. Vilas Manohar has beautifully penned these stories in his book series 'Negal'.
Rani – Bear
Rani means a queen. Since rani was the first wild animal at hemalkasa, she was treated like a queen by Dr. prakash, she was never caged and roamed freely in the project. Never did she harm anyone. Every afternoon when prakash would take a small break at home,reading something or relaxing she would sleep on his lap,sucking her thumb. Every evening she was taken to a walk upto the river which is 3 kms away from the project. She was treated like a family member, Dr. Prakash's son Digant was 2 years old at that time,her possessiveness was such that she was unwilling to share prakash with his own son.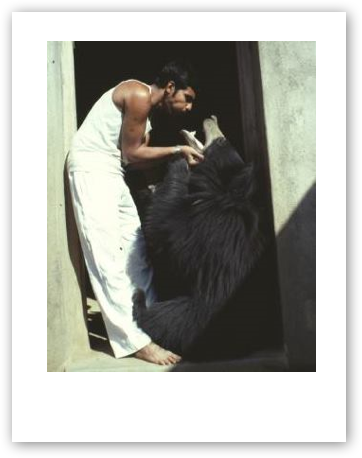 Negal- Leopard
Negal was the third leopard brought to LBP. The first two perished due to unavailability of meat, Dr. parakash was determined not to lose this cub, he began on a look out for dead or sick buffaloes of the tribals, he and the volunteers went to nearby villages to find any dead or extremely ill buffalo, after tedious search a dead buffalo was found and thus Negal was saved. Soon he became a favourite among all due to his temperament and loving nature. He too was kept at home and never caged. Unfortunately this fine leopard died at a very young age due to a snake bite.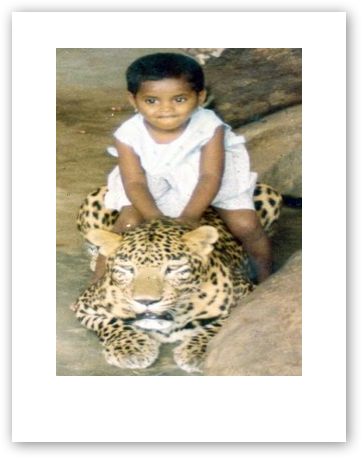 Munna - Leopard
A leopard named Munna made special friendship with Arti, daughter of Dr. Amte, their bond was an extremely rare one. He was so attached to small Arti that when she started school he too followed her. But the teachers were terrified by this young student and so he had to discontinue schooling! Mr. Vilas Manohar( a senior LBP volunteer) says that he never has seen any leopard answer to a call and munna would always answer Arti's call.



Hemalkasa was an entire world in itself in the beginning when there were no roads and reaching Hemalkasa was an extremely difficult task. However when road to Hemalkasa was built in 1985, transport and communication increased and its tranquility was lost. Today also the Animal Ark houses more than 60 animals but their free movement is restricted but the love and relationship has been unaffected, only increasing day by day
Meet The Jungle Friends
---