"Tamsoma Jotirgamaya"
One can experience the saying by meeting Amte Family at Hemalkasa in Gadchiroli District.
As you all knew the living legends Padmashri Dr. Prakash Baba Amte and Dr. Mandakini Amte and their tough path of social work. The same legacy is being followed by his younger son "Aniket Amte".
Aniket Amte and his team of Lok Biradari Prakalp, Hemalkasa are trying their level best for the upliftment of the tribal people staying in dense forest of Gadchiroli.
If you want to experience under developed then you can visit any of the villages in Gadchiroli. As we are living in 21st century, we can't live without light, water and of course social networking. However can you imagine a village without light, potable water, food and education? Yes there are plenty of villages in Bhamragad Tehsil. The villagers are struggling to get food as well as potable water.
We as a Lok Biradari Prakalp, Hemalaksa have decided to struggle with the people for water but we have followed different path. We started with the village named "Jinjgaon" 25 km away from Hemalkasa. The aim was to develop a village and make them self sufficient. Small condition were put across that people should send their children to school, quit alcohol and tobacco and follow our way of green life.
We have asked help from general public to donate as much as possible for the betterment of these people and we have utilized the fund raised to the noble cause.
We have started rejuvenation work at Old "MAMA Talav", the MAMA Talav (Reservoir) was big in size but not deep enough. The main aim was to get it deeper and increase the storage capacity of pond. Total area now covered under water is 4 Hectors and the water is available during hot summer season as well. This water is now available for irrigation and fishing business. Earlier villagers could take only one crop however now they can take multiple crops.
Next thing which was in our mind was to dig a well for potable water and build elevated water tank of 50000 liters capacity to store the water in the village and supply it to every household through pipeline.
The place was decided and started the work in the month of Nov'2016. The idea was to make an ideal village. Now Jinjgaon has huge water storage of 50000 liters capacity, a well of 32 feet deep with full of water and every house has their own water tap. Also the construction of community hall is in progress.
We are monitoring each and every activity and ensure that the best is delivered to people of Jinjgaon.
The breakdown of total funds utilized for the development of Jinjgaon is as below.

| | | |
| --- | --- | --- |
| 1. | Rejuvenation work of "MAMA Talav(Reservoir) | ₹ 15,00,000.00 |
| 2. | A Well | ₹ 6,00,000.00 |
| 3. | Elevated water tank of 50,000 Ltrs | ₹ 10,00,000 |
| 4. | Pipeline and Water Connection | ₹ 10,00,000 |
| 5. | Community Hall 2000 Sq Feet | ₹ 10,00,000 |
| 6. | 5 HP Solar Pump for a Well | ₹ 5,00,000.00 |
| 7. | Chain link Fencing for Solar Panel | ₹ 15,000.00 |
| | Total | ₹ 56,15,000.00 |
After this inspiring story, I remembered the dialogue from a movie
"Kehte hain agar kisi cheez ko dil se chaho...to puri kainaat usse tumse milane ki koshish mein lag jaati hai"

1. A well with Solar Panel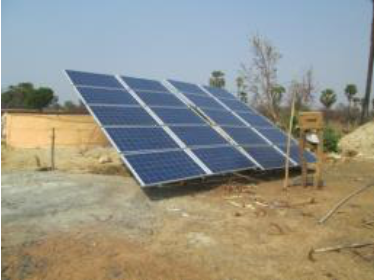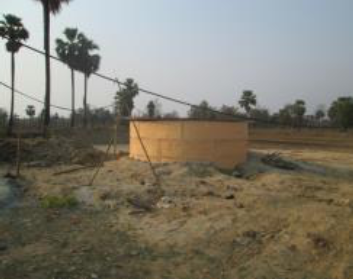 2. Gotul(Community Hall)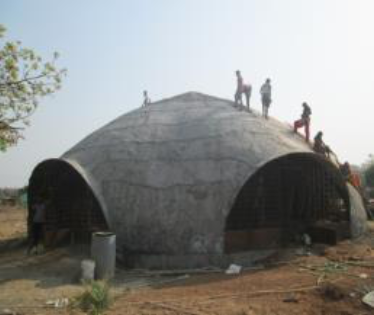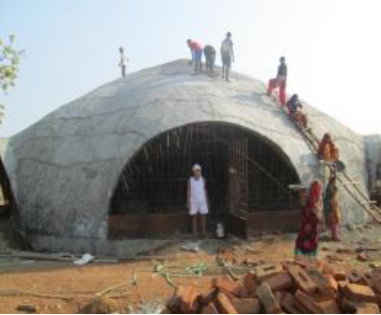 3. Mama Talav (Reservoir)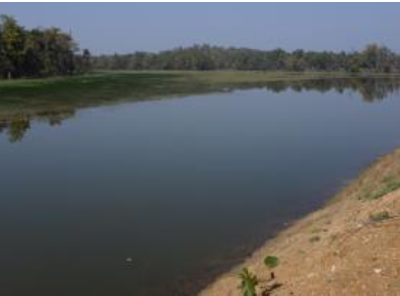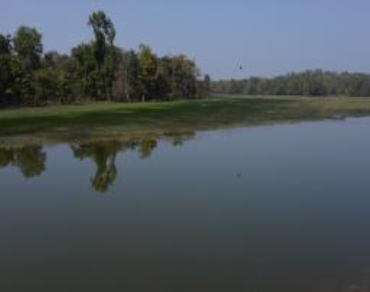 4. Pipeline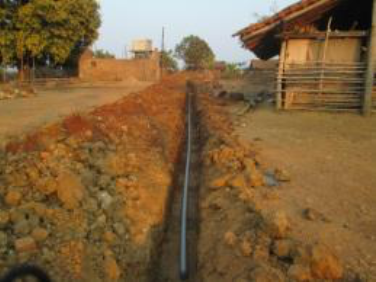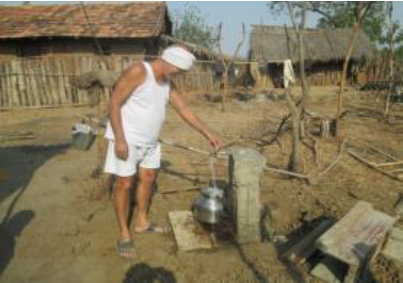 5. Water Tank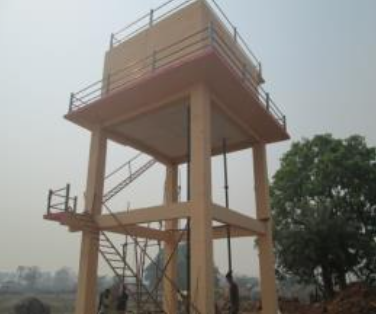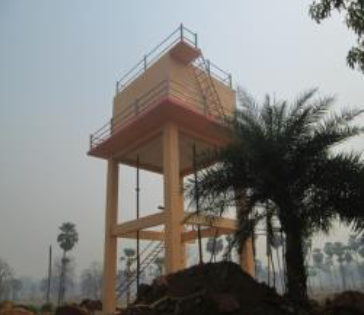 After a huge success of development of Jinjgaon Village, the villagers from nearby places are approaching us for various things such as reservoir, Water Tank, Pipeline and so on.
In 2017-18, we have planned to develop 6 more villages and the work will be included as:-
1. Big reservoir
2. A well
3. Potable water connection
4. Elevated Water Tank
5. Solar Pump
You can also join us by giving your valuable contributions
Appeal for Donations
LOK BIRADARI PRAKALP,HEMALKASA.
Details of Domestic Funds Transfer to Lok Biradari Prakalp
(A project of Maharogi Sewa Samiti, Warora)
Using NEFT/RTGS (For Indian Donors only)
Beneficiary Account Name : Maharogi Sewa Samiti, Warora (Bank of Maharashtra, Bhamragad Branch)
Beneficiary Bank Account Number : 20244238823 IFSC: MAHB0001108
You may send your Cheque / DD in favor of 'MAHAROGI SEWA SAMITI, WARORA' at the administrative office of the Trust in Hemalkasa at below address:‐
Address: Lok Biradari Prakalp, At: Hemalkasa,
Post & Tehsil: Bhamragad, District: Gadchiroli,
Maharashtra State (India), PIN: 442 710.

Tax Benefits (for Domestic Contributions)
Donations made to LOK BIRADARI PRAKALP are eligible for tax benefit u/s 80 G (5)(vi) of the Indian Income Tax Act, 1961.
Maharogi Sewa Samiti, Warora is registered as a public charitable trust under Bombay Public Trusts Act in 1961.
Registration number ‐ F‐24(C) PAN of MSS Warora ‐ AAATM2248N